$99 for 1 year
BOOST YOUR BUSINESS
BEYOND YOUR WILDEST DREAM.
USE THIS GIFT CARD TO ADVERTISE FOR 1 YEAR
AT THE WEB SITES BELOW:
REACH AS MUCH AS 100 MILLION PEOPLE MONTHLY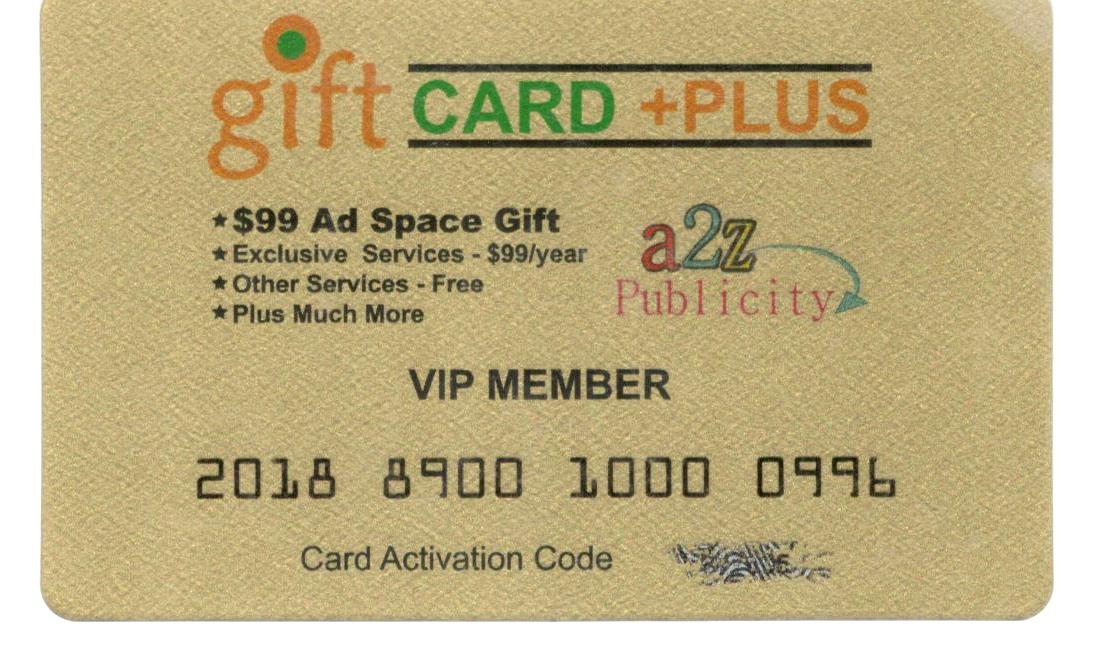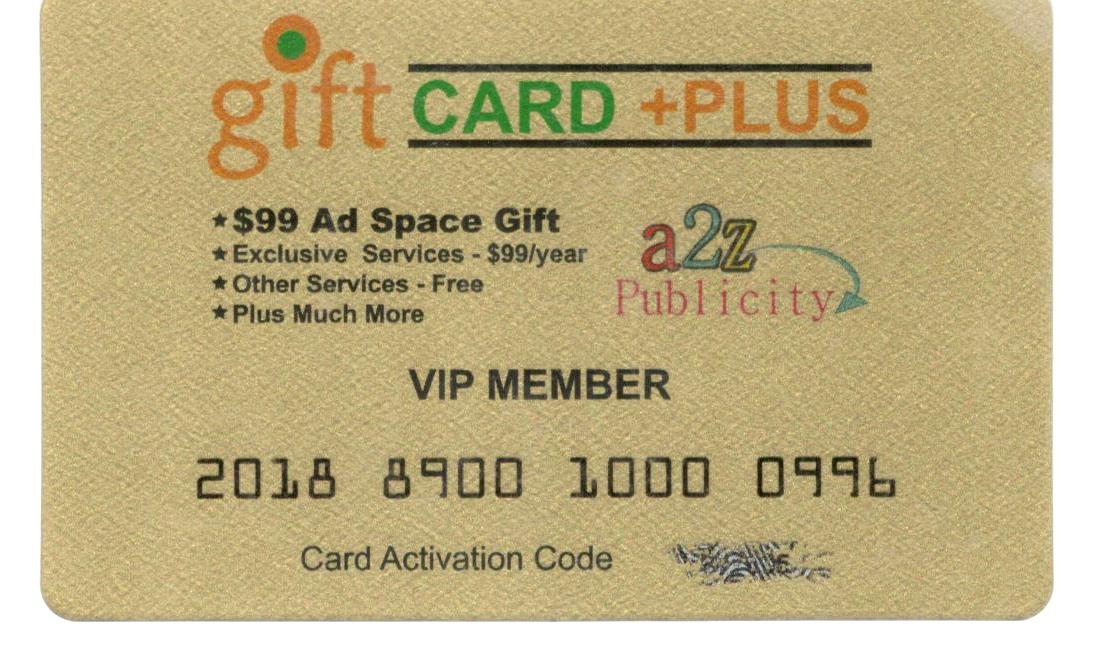 Advertise BELOW:
Advertise & Sell your Automobiles

Advertise & Buy, Sell or Rent your House

Advertise & Sell or Rent your Boat or Yacht

Advertise & Sell or trade your Pet
Employer, Post your Job Vacancy ads
or Job-seekers, Post your Resumes
Advertise Your Coupons Deal. Create Coupons & Give discounts

Plus many more privileges, talk to your merchant/distributor

Use your A2Z PUBLICITY GIFT CARD today. Only $99 a year.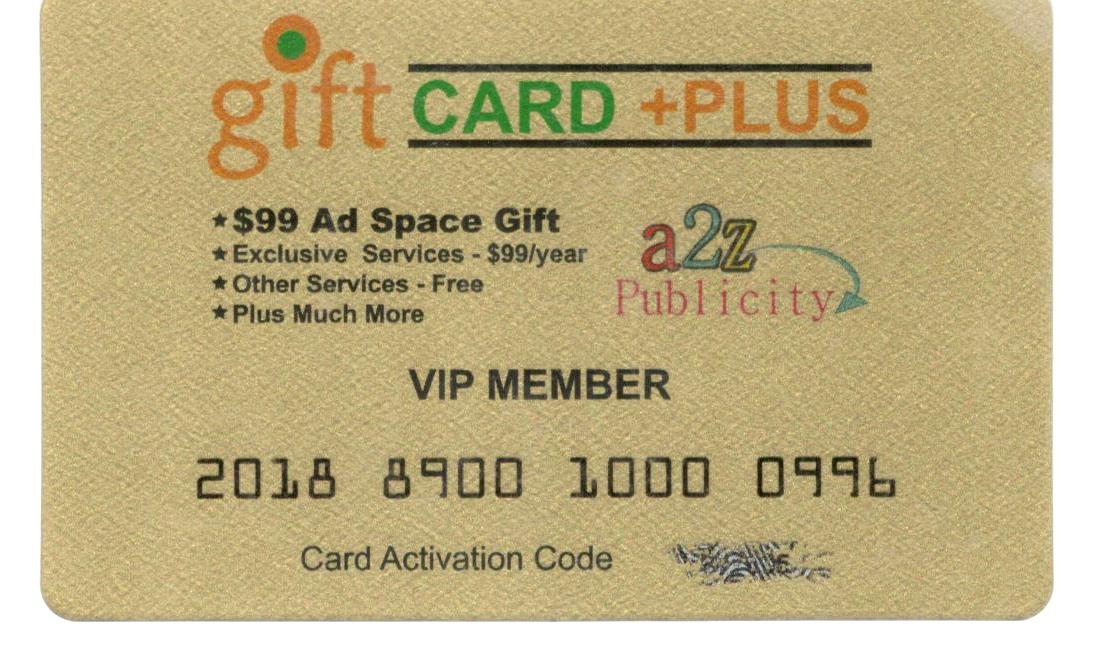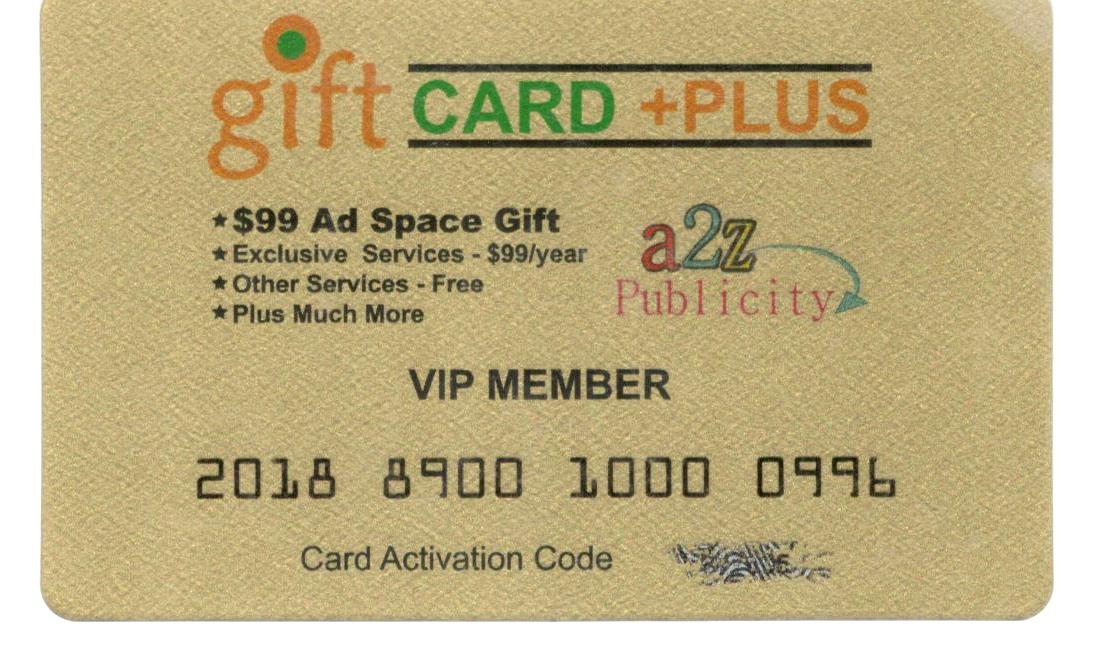 What is this Card?
Simply put, the Gift Card is like a secured or prepaid credit card.

BUT without those bank fees & monthly card service deductions.
The $99 will remain intact.
Your $99 is preserved for you in it for 5 years to be used whenever you're ready to advertise at any time and on any of our MEDIA platforms
Your Gift Card is Valid For 5 years from the day it's purchased
View this list for other benefits
of your gift card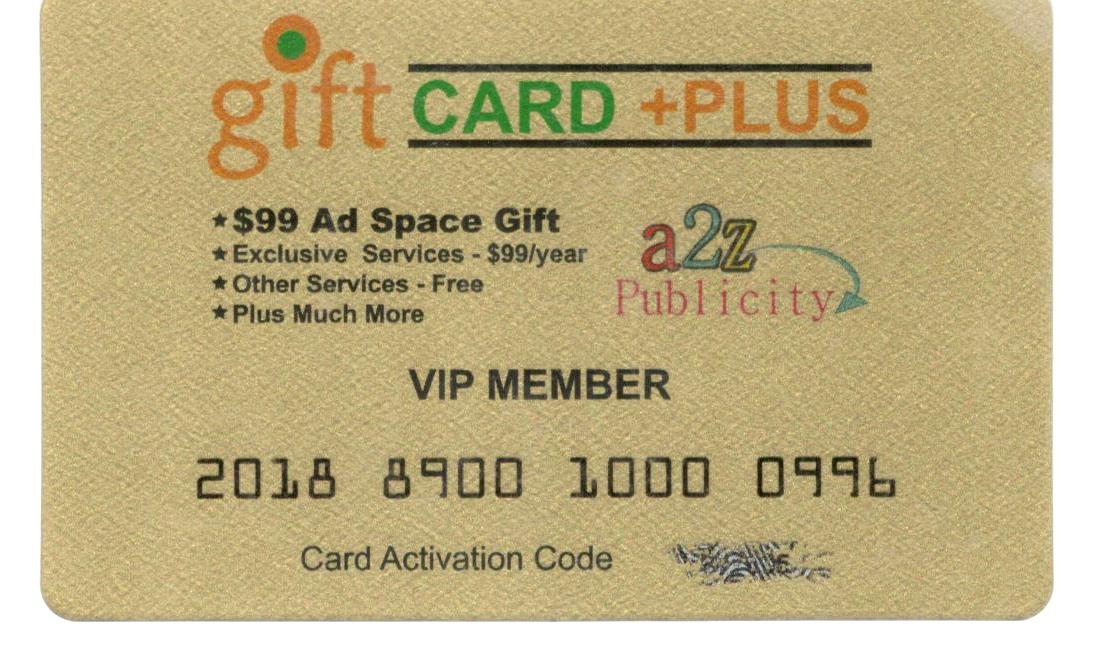 Note: Order from your SalesRep/Merchant's replicated
web-page.
The Replicated web-page is the lulu parallel web-page of the person/merchant who'd introduced you to us or to this program

.....But, if you did not have a SalesRep/Merchant, then, order from
the General Merchant under the "Buy my product" link below:
Note: Luluparallel.com is an independent marketing company selling a2z Publicity Gift Card.
If you have your own product(s) or service(s) to be marketed.
Kindly contact us. 1-212-260-5650 or contact us at: